LAVORAZIONI MECCANICHE
Svolge attività di progettazione, prototipazione e produzione di particolari meccanici e meccatronici, comprese le relative attrezzature e funzioni  per il controllo e collaudo.
MECHANICAL
It designs, creates prototypes and produces mechanical and mechatronic parts and the pertaining tools and functions, for the control and test, in the bio-medical field and in the integrated electronic field. It develops its projects by co-designing them with the client and the partner.
HARDWARE PER AUTOMAZIONE
Specializzata in hardware per l'automazione e nei sistemi elettronici che progetta come terzista o a proprio marchio grazie a operazioni di ricerca e sviluppo condotte interamente in casa.
HARDWARE FOR AUTOMATION
This company specializes in hardware designated for automation and in electronic systems that it designs as contractor or for itself, with its own brand, thanks to procedures of research and development made ''at home''.
PROTOTIPAZIONE
Nata quasi come costola di Olivetti, è attiva nella realizzazione di prototipi e preserie con resine, plastiche e altri materiali come l'alluminio e si rivolge fra le altre a nicchie di successo come quelle dell'aerospaziale.
PROTOTYPING
Born almost as an Olivetti branch, it is active in the creation of prototypes and pre-series by using synthetic resins, plastics and other materials such as aluminum. Its work is also directed to successful niches, such as the aerospace one.
CABLAGGI ELETTRICI/ ELETTRONICI
L'azienda nasce nel 1996 da un gruppo di lavoro con esperienza decennale nel settore dei cablaggi elettrici ed elettronici. Il marchio Euroconnection si è affermato negli anni, con la forza dell'esperienza e della professionalità, ed è presente nel settore della tecnologia di collegamento di sistemi  operando nel mercato nazionale e internazionale.
ELECTRIC / ELECTRONIC WIRING
This company was born in 1996 by a working group with a ten-year experience in the electrical and electronic wiring industry. The Euroconnection brand has affirmed itself during the years, thanks to its strong experience and professionality. It is also present in the connective technology industry, working in the national and international market.
LINEE AUTOMATICHE
Si occupa della progettazione e costruzione di macchine e linee automatiche speciali e isole robotizzate di assemblaggio e collaudo, focalizzata sui Tier 1 del settore auto ed anche nei campi medicale e della general industry.
AUTOMATIC LINES
It designs and builds special vehicles and automatic lines and robotic machineries specialized in assembly work and trial. It is focused on Tier 1 of the automotive division and also on the medical and general industry fields.
MECCANICA DI PRECISIONE
Meccanica di precisione, produzione di parti meccaniche di precisione per veicoli commerciali e industriali.
PRECISION MECHANICS
Precision Mechanics: production of precise mechanical parts for commercial and industrial vehicles.
STAMPAGGIO A FREDDO
Esperta dello stampaggio a freddo e costruzione stampi progressivi, è impegnata, oltre che nell'automotive anche nelle forniture alle industrie dell'informatica e del bianco.
COLD STAMPING
Specialized in cold pressing and in the construction of progressive molds, it's also occupied in the automotive division, and in supplying products to IT and appliances industries.
LAVORAZIONI MECCANICHE
Compie lavorazioni meccaniche di elevata precisione, con una spiccata vocazione per la fresatura a cinque assi di prototipi e piccole serie indirizzati a mercati sfidanti come aeronautica e motor sport.
MECHANICAL
It makes highly precise mechanical manufacturing, with strong inclination for a five axis milling of prototypes and small series, destined to challenging markets such as the aeronautic and the motor sport ones.
PRODUZIONE SERBATOI
Produce serbatoi in lega di alluminio e acciaio inossidabile personalizzati. Progettazioni e realizzazioni tailor made. Specializzati nella fabbricazione di IBC igienici per l'industria agroalimentare e farmaceutica.
TANK PRODUCTION
We produce customised containers made from aluminium alloy and stainless steel. Tailor made production & planning. Specialized in hygienic IBC for food and pharmaceutical industry. Certified TIG/ MIG welding procedures. Metal sheet finishing.
SVILUPPO SOFTWARE
Specializzata nello sviluppo di applicativi web e mobile. Con oltre trent'anni di esperienza, è in grado di accompagnare il cliente in ogni fase del suo processo di digitalizzazione, verso soluzioni di tipo gestionale o verso progetti di digital communication.
SOFTWARE DEVELOPMENT
Specialized in the development of web and mobile applications. With over thirty years of experience, it is able to accompany the customer in every phase of his digitalization process, towards management solutions or towards digital communication projects.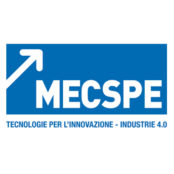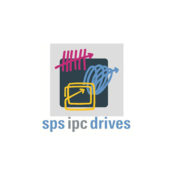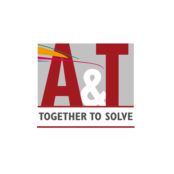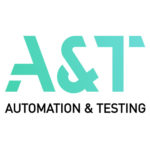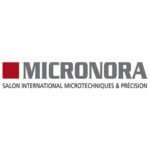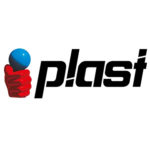 METTITI IN CONTATTO
Scrivici per avere maggiori informazioni